"Reflections on 40 years of Dentistry"

​

Tom Bereznicki presents his fascinating dental journey from when be began dental school in Edinburgh in 1970 up till today. Tom has had an illustrious 46 year career in dentistry - he previously owned his own dental practice in Kensington and now works for the famous Dawood and Tanner dental group. We're privileged to host him as one of our speakers in the Dental Society Lecture Series. In his talk Dr Bereznicki will share his journey through dentistry, the changes he's seen within the profession over this time and a glimpse into the future. Tom is an extremely talented dentist and a phenomenal speaker, this is not a talk to be missed!
Powered by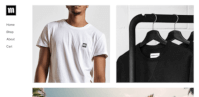 Create your own unique website with customizable templates.