Dr Alun Rees BDS, The Dental Business Coach, graduated from Newcastle University and started his career as an oral surgery resident, before working as an associate in a range of different practices. With this solid foundation, Alun went on to launch two practices in the space of just 15 months, a challenge in the toughest economic conditions. After years of hard work Alun finally sold his dental business in 2005.
Alun's background and experience give him a strong understanding of what others go through to build a successful practice. He has seen many different approaches and learned his own lessons in the real world. He is an accepted authority of practice organisation and management and has written and presented widely on the subject.
Powered by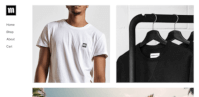 Create your own unique website with customizable templates.